Create a Sender ID on the Wavix platform
To create a Sender ID:
1.
Select SMS in the top menu and click on Sender IDs
2.
Then click add new Sender ID and select the Sender ID type, i.e. Alphanumeric or Numeric
Fig. 3 Sender ID name and type
Alphanumeric Sender ID can be up to 11 characters long and can only include upper- and lower-case letters and the digits from 0 through 9, and spaced. A numeric Sender ID can be associated with an SMS-enabled number in your account only.
Important
If you have chosen the Numeric Sender ID type, but do not see any of your numbers in the Sender ID drop-down list, make sure the number you are looking for is actually SMS-enabled.
3.
Select country(-ies) you will be sending SMS to. Depending on the destination countries, additional restrictions for Sender IDs may apply. Hover over i icon next to the country name to see the details. If the Sender ID Type you've selected is not supported for the destination, the country will be greyed out.
Note
Alphanumeric Sender IDs are not supported in a variety of countries, including the US and Canada, and may require pre-registration by local carriers in some others.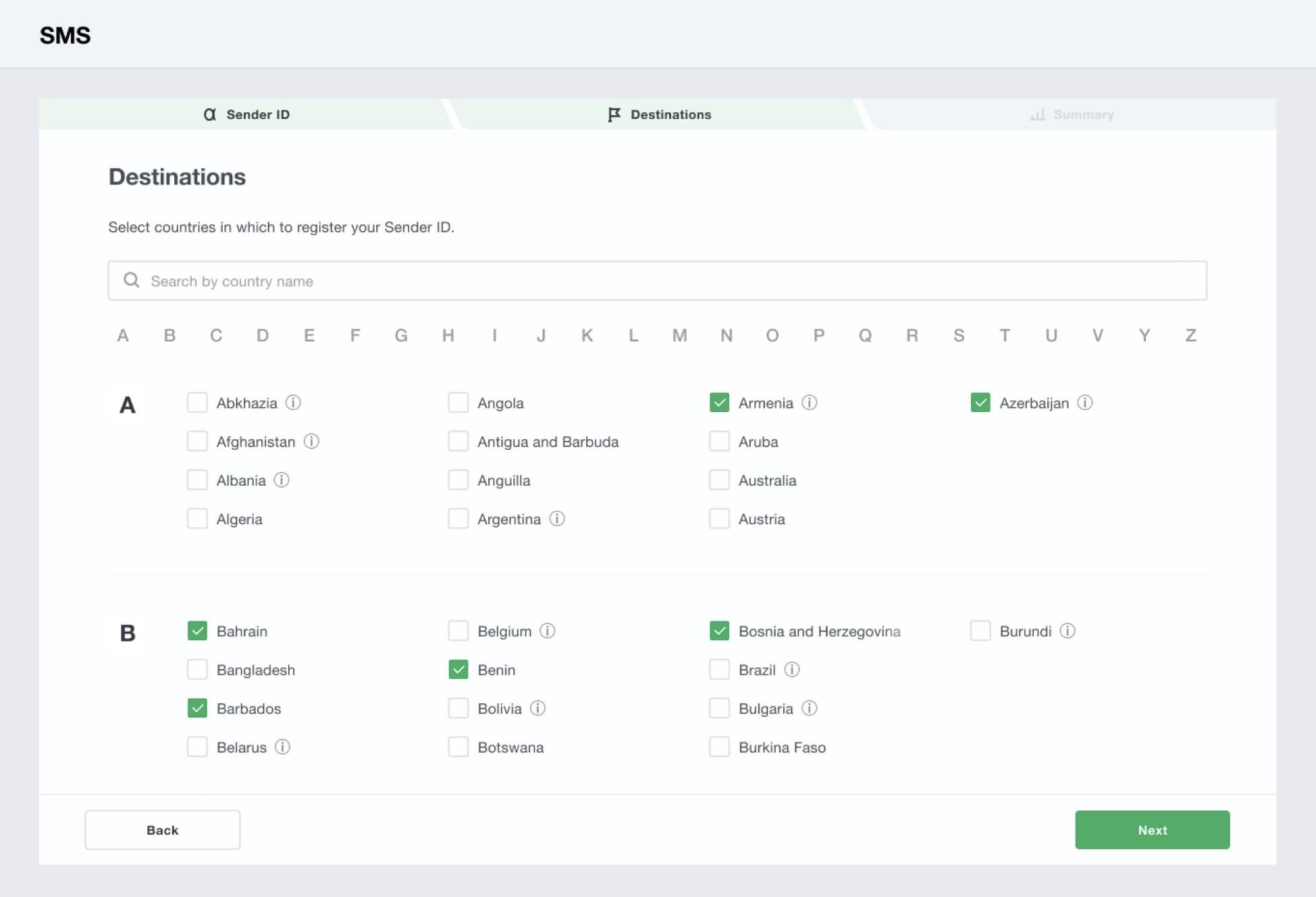 Fig. 4 Destination countries
4.
Review your Sender ID and the list of destinations. Your Sender ID will be automatically allow listed in countries that do not require additional paperwork. A member of the Wavix provisioning team will reach out to you with additional information regarding the process of Sender ID registration in countries that do.