Instant phone number provisioning
Access our global inventory now. Choose your local, mobile, national or toll‑free number in over 100 countries. Search, add, activate and modify numbers using API.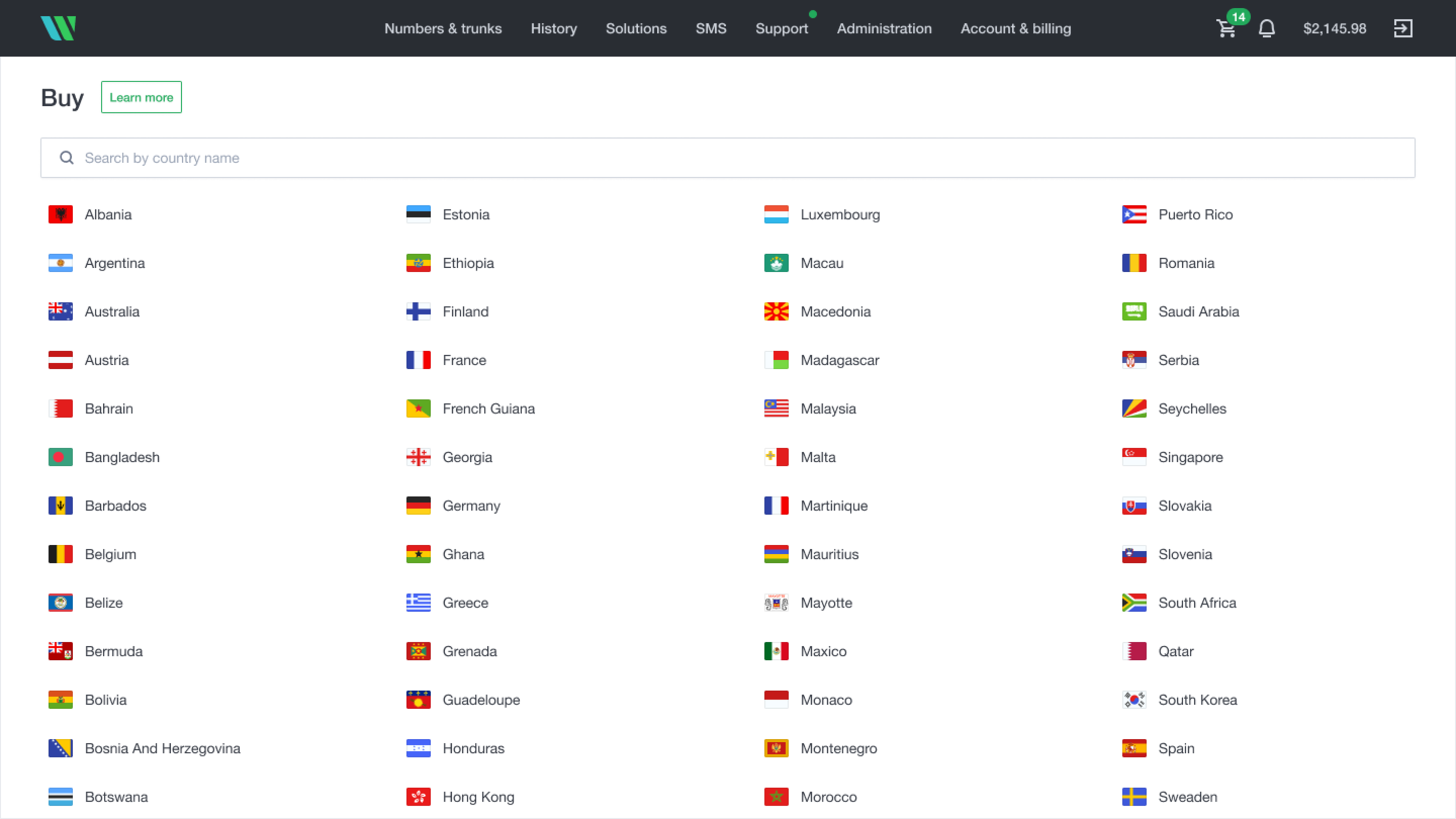 Call flow builder
Launch marketing campaigns, polls, surveys, IVRs, mass notifications and more. Build, test and integrate call actions with
drag‑and‑drop GUI, or via API. Create custom scenarios or use pre‑built templates.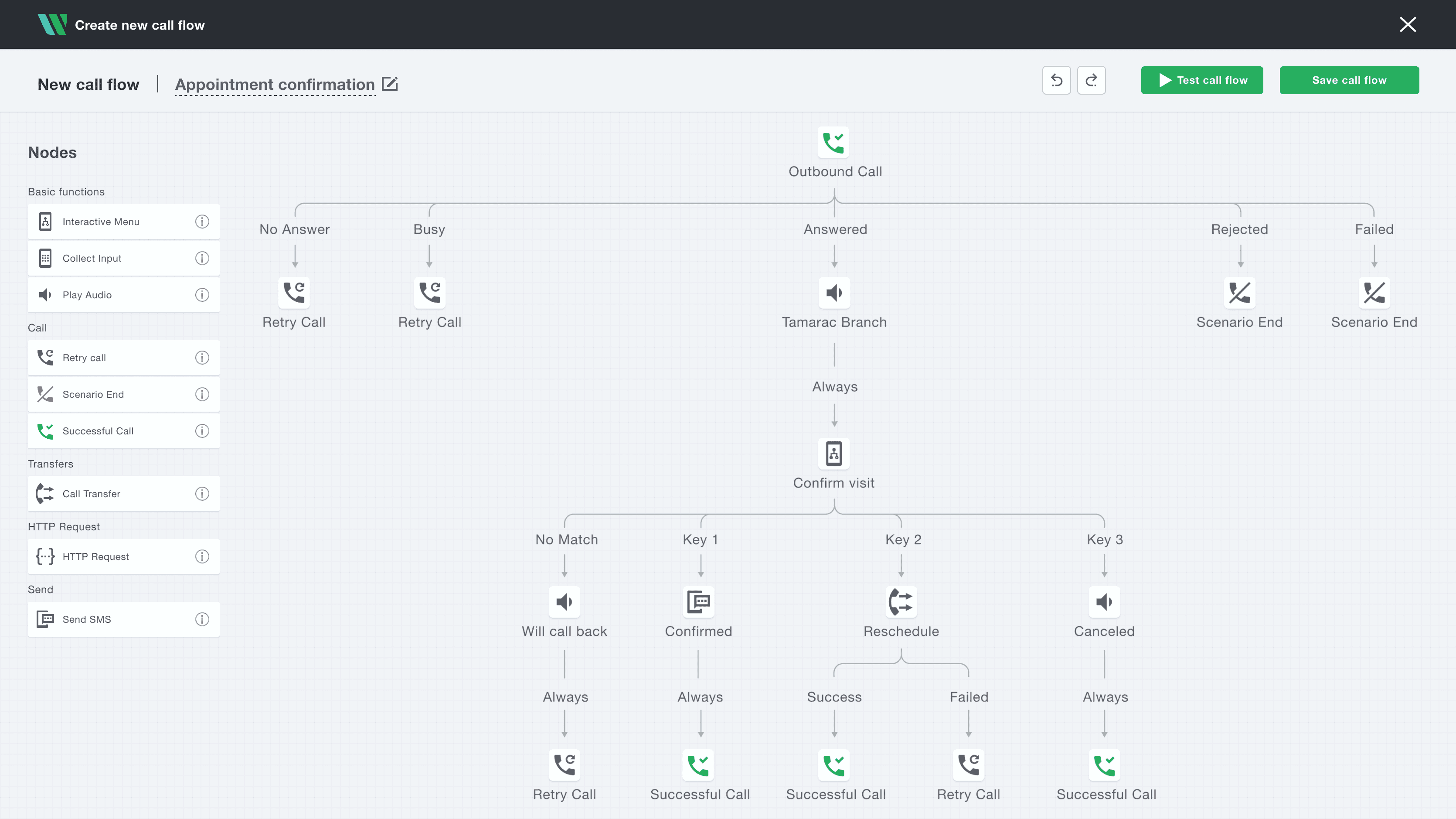 SIP trunk controls
Configure capacity, authentication, encryption and additional services. Set up as many trunks as required at no charge. Maintain geographically separate instances, each with custom regional settings.
Service visibility
Comprehensive account management tools. Keep close tabs on your cumulative capacity limits and available service levels. Upgrade and downgrade subscriptions and place custom engineering requests.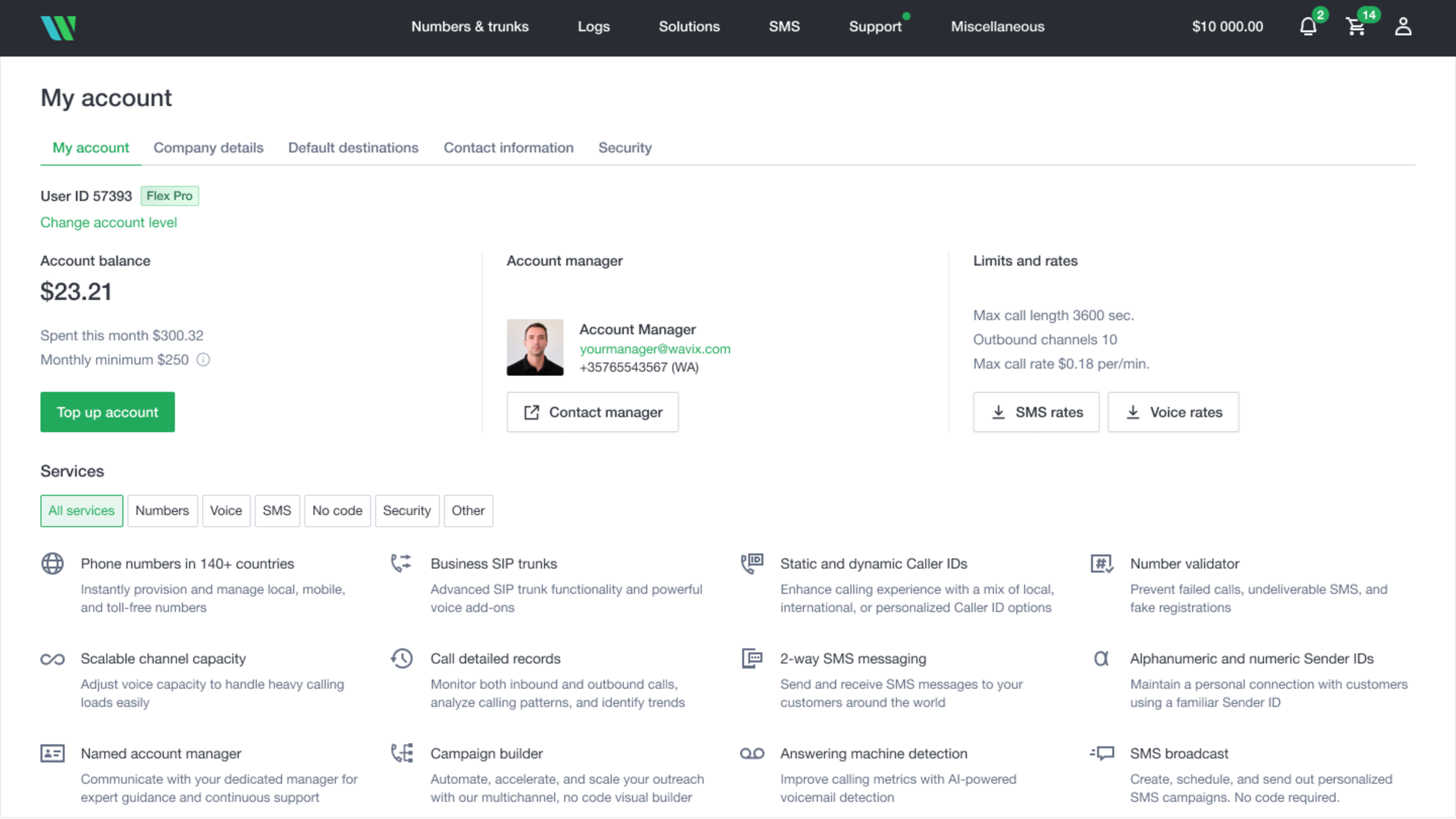 Number porting
It all starts with a number. It's easy to port in your existing phone numbers to Wavix. Submit, track and manage LNP requests via a single portal. We handle all the processes and paperwork on your behalf.